Surgical Services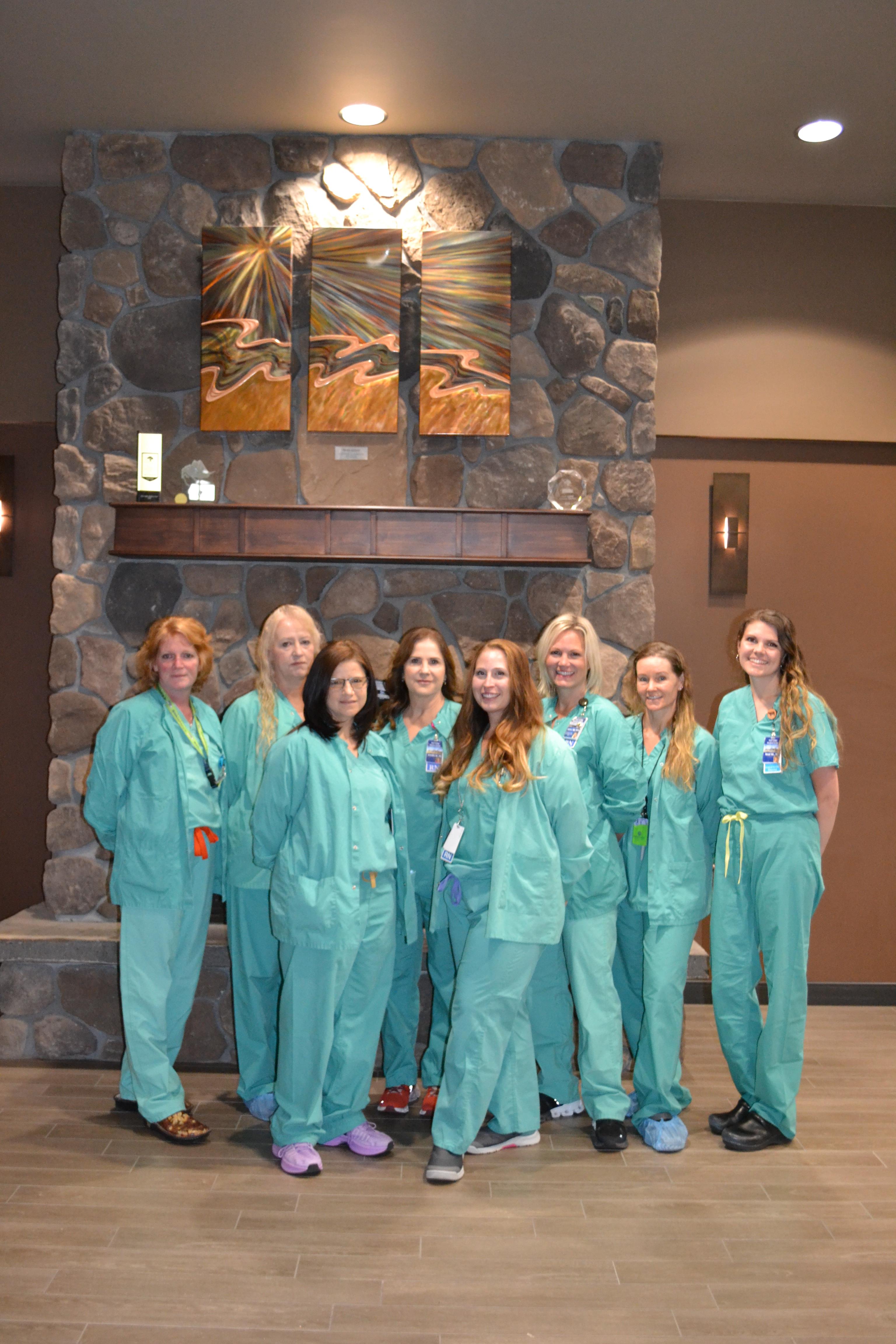 Deer Lodge Medical Center Surgical Team
When you or someone you care about needs a procedure or surgery, trust is a big deal. Our Surgical Unit has a team of skilled medical professionals, including Board Certified Surgeons, Certified Nurse Anesthetists, Registered Nurses, Surgical Technicians, and Patient Care Assistants. No matter what, you'll get to talk to your Surgeon, Anesthetist, and Nurse before your procedure to ask any questions.
Beyond our awesome team, we've got top-notch surgical suites with the latest equipment in the healthcare industry. It doesn't matter if you're staying overnight or going home the same day, we make sure you get great personal care.
If you're thinking about having a procedure here, just give our surgical department a call Monday-Friday 8:00 AM - 4:30 PM at 406-415-1012. We would be happy to chat with you before your surgery and show you around our surgical department.
We provide many surgical services including:
General Surgery

Open or Laparoscopic cholecystectomy
Open or Laparoscopic Hernia repair
Lumpectomy/mastectomy
Vasectomy
Appendectomy

Colonoscopy and Gastroscopy
Urology

Cystoscopy
Ureteroscopy
Ureteral stent placements
Laser stone removal

Podiatry

Condylectomy
Hammer toe corrections
Bunionectomy