What is Transitional Care?
Transitional Care is a specialized service for patients no longer needing a traditional acute- care hospital but are not ready to return to home. These patients still require additional skilled medical care, nursing care, or rehabilitation services.
Admission Inquiries:
Michal Doyle, RN, BSN
Phone: 406-846-7730
Fax: 406-415-1042
mdoyle@dlmed.org

Our team is equipped to care for patients with complex needs, including:
After Surgery: Cardiac, neuro, orthopedic, abdominal, and more
Respiratory: Specialized treatment and support of respiratory therapy
Wound Care: Special attention and skill for wound healing
Intravenous (I.V) Antibiotics: To treat a variety of infections
Specialized Therapy: Including physical, speech, and occupational therapy
Teaching and Training: Education on management of new procedures or medication management (i.e. new peg placement, newly diagnosed diabetic, new ostomy, heart failure)
Coordination and Ongoing Assessment of Complex Plans of Care: RN oversight and team collaboration to modify care plans as frequently as patients need
Why Deer Lodge Medical Center?
Our program is called Transitional Care because it is a model focused on helping patients transition from a hospital setting to home. These patients are requiring more therapy to set them up for success when they return to their home after suffering from an illness and/or injury. We use hospital- level resources, team processes, best practices, and extra clinical education to support this "transition." This program makes it possible to complete your hospital stay closer to home! Since most patients receive this care under Medicare, this level of care is sometimes also referred to as "Swing Bed."
We provide:
A personalized plan of care
Bedside rounds that engage you, your family, and your care team to help you reach your goals
Hospital-level nursing staff to keep you safe and help you recover
A home-like environment that accommodates family and participation in activity and rehabilitation
On-site physicians, therapy, radiology, and laboratory that will address your specific needs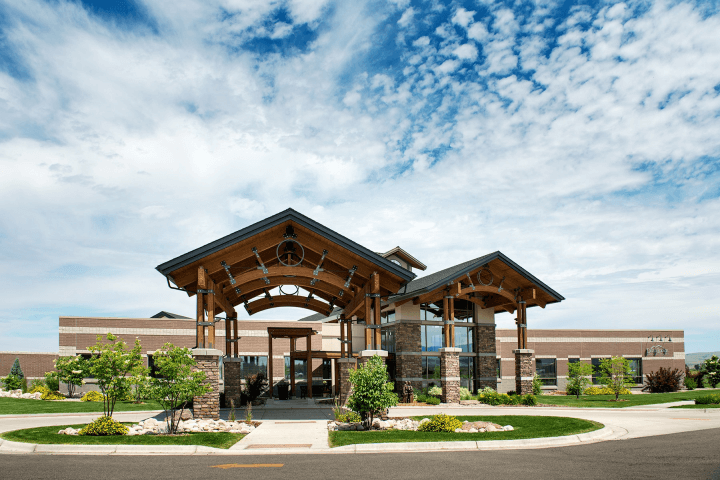 ​
How do I qualify for Transitional Care?
Must meet all three qualifications:
1. Have at least a consecutive three-night qualifying stay as an acute care patient within the last 30 days
2. Require a skilled need such as physical therapy, speech therapy, occupational therapy, nursing therapy, teaching and training, medication management, observation and assessment
and
3. Medicare A & B; other types of insurances need pre-authorization, but our team can help determine if you qualify under the Medicare guidelines
DLMC Outcomes: (January 2020 - February 2022)
Average length of stay is 15 days
Nurse to patient ratio is 1:4
77% of patients return to home independently
4.4% of patients were readmitted to an acute facility less than 30 days
4.9 out of 5 people would recommend this program to others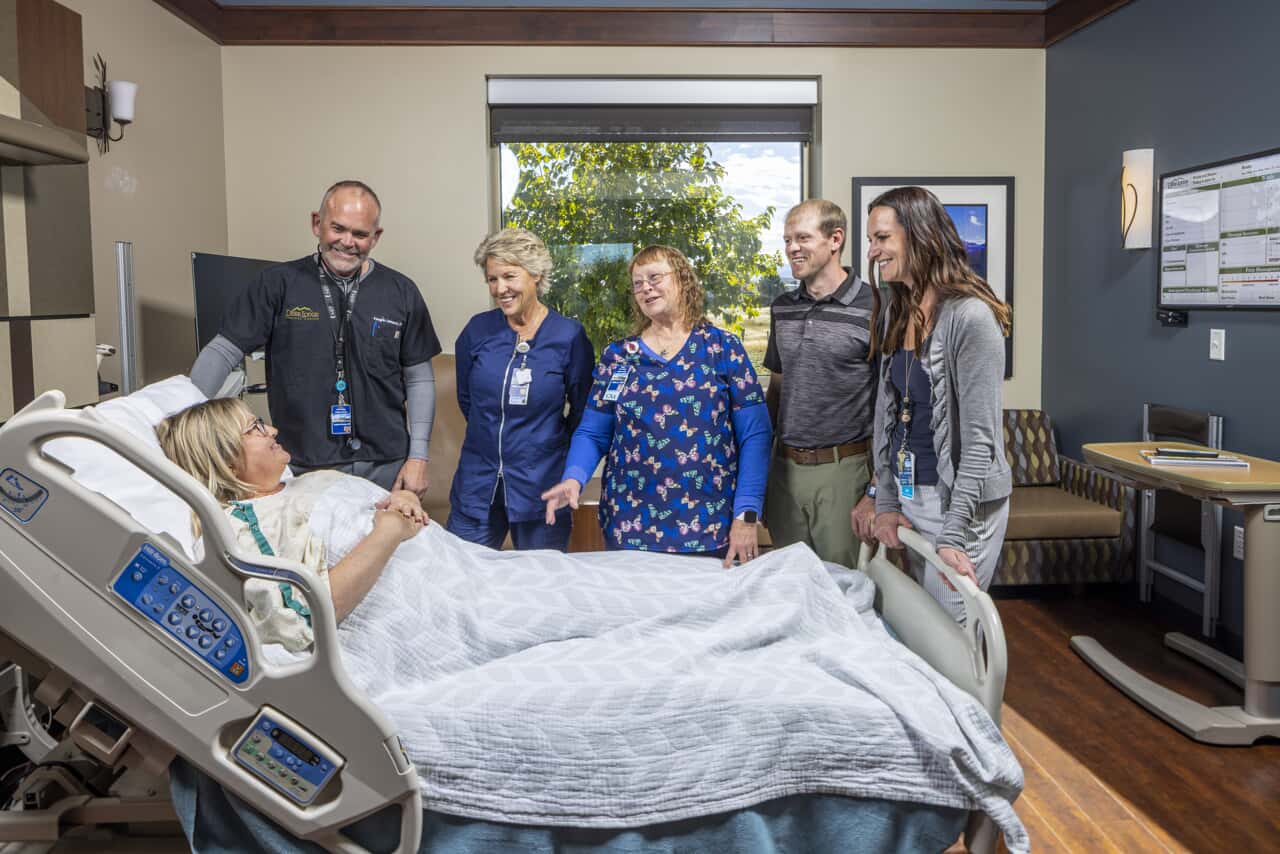 Patient Success Stories:
Carole Kovacich TCU Experience
Kenny Fleming's TCU Experience
Previous TCU Patient Satisfaction Comments:
"I could not have wanted better care or nicer people. It was because of everyone taking care of me that I have been able to recuperate so quickly!"
"Care team help is excellent. Good food. Couldn't ask for better care."
"Give all the nurses a hug for me and thank you for everything. You guys have a very special place there."
"I cannot make any recommendations. If you have to come to this hospital, you are lucky! I Have never been in a better hospital. Thank you for your hard work."
"Even if I stayed with you for another month everyone from top to bottom was very cheerful and helpful. Thank you!"
"I have been very pleased with all of my cares being taken care of. Thanks for my speedy recovery."
For more information, please contact our Transitional Care Nurse Coordinator, Michal Doyle, RN, BSN
at (406)-846-7730 or mdoyle@dlmed.org