Planetree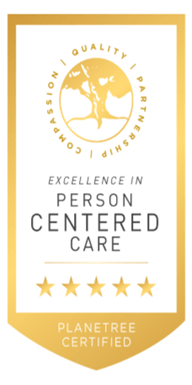 On November 1st, 2012 Deer Lodge Medical Center became a member of the Planetree Network. Planetree is a non-profit organization that works with healthcare organizations to help facilitate the creation of a more patient-centered facility. Planetree was founded in 1978 by a patient that wanted to change the manner in which healthcare was provided in the United States. Since its founding, Planetree has developed a model of care that truly defines what it means to be patient-centered.
The basic idea of Planetree is that healthcare should be organized and offered around the needs of the patient first and foremost. Planetree works with its member organizations to creature culture change and guide the process for incorporating these changes at the facility. Planetree will work with Deer Lodge Medical Center to find ways to empower the patient and allow them and their family members to be more active and involved in their healthcare. We will also work together to find ways to improve the overall experience for the patient while at DLMC.
The primary components of Planetree include:
Human Interactions/Independence, Dignity and Choice
Importance of Family, Friends and Social Support
Patient/Resident Education and Access to Information
Healing Environment: Architecture and Interior Design
Nutritional and Nurturing Aspects of Food
Arts Program/Meaningful Activities and Entertainment
Spirituality and Diversity
Importance of Human Touch
Integrative Therapies/Paths to Well-Being
Healthy Communities/Enhancement of Life's Journey
The Planetree network has more than 500 member organizations from 5 countries. Deer Lodge Medical Center is the second hospital in the state of Montana to become a Planetree member. North Valley Hospital in Whitefish, MT is the only other Planetree hospital in the state.
Over the next few months, staff at Deer Lodge Medical Center will undergo training on the Planetree model and the Planetree components of care.
Like any organization, DLMC has areas that could use improvement. We feel like patient care is one area that can always be improved upon. That is ultimately why DLMC decided to join the Planetree network. We see joining Planetree as a tremendous opportunity to improve the quality of care we can provide to our neighbors here in Powell County. Adopting the Planetree model and incorporating the Planetree components will help us make substantial changes to our facility culture that will ultimately lead to improved quality of care.