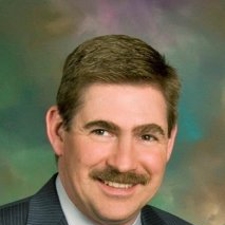 Frank Raiser MD
Specialties:
Bio:
Committed to providing high-quality surgical services with integrity and compassion through southwest Montana. Dr. Raiser is certified by the American Board of Surgery and is a Fellow of the American College of Surgeons. He has been the St. James Healthcare Trauma Medical Director since 2009. Dr. Raiser is ATLS and ABLS certified.
Dr. Raiser performs surgery on illnesses of the esophagus, stomach, spleen, gall bladder, adrenal glands, small intestine, colon, thyroid, parathyroid, breast and hernias. He puts an emphasis on minimally invasive procedures, including endoscopy, laparoscopy, and thoracoscopy, whenever feasible.
Dr. Raiser also offers patients the option to undergo robotically assisted general surgery procedures-including single site gallbladder removal or cholecystectomy. By combining traditional laparoscopy with the assistance of the DaVinci Surgical System many patients will benefit through less prominent surgical scars, less pain, and less blood loss during surgery.