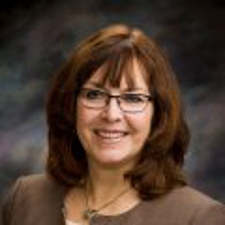 Lori Drumm DO
Specialties:
Bio:
Dr. Lori Drumm joined the medical team at Deer Lodge Medical Center on October 16, 2017. She relocated to this area most recently from Ohio. Dr. Drumm worked for the federal government almost 20 years. Dr. Drumm served first as a General Medical Officer for the Navy at Groton Submarine Base in Connecticut. Following four years of private practice in Westerly, Rhode Island, she accepted a position as a Primary Care Physician for the Louis Stokes Cleveland VA Medical Center at the Canton Community Based Outpatient Clinic in Canton, Ohio. After receiving her MBA in Health Care, Dr. Drumm relocated to VA Central Iowa Health Care System and served as the Primary and Specialty Care Service Line Director for five years and again relocated to VA Northern Indiana Health Care System as Associate Chief of Staff for Primary Care until she retired.
Dr. Drumm's significant accomplishments included partnering with Pegasus Farm to develop the Veterans Salute! Program for Veterans as part of the therapeutic horseback riding and driving program in Akron, Ohio. She traveled with Veterans to see their memorials in Washington, DC as part of the CAK Honor Flight team as the Medical Director, Guardian, and Bus Captain. She served in the community as the volunteer Medical Director for Pregnancy Support Center in Canton, Ohio. Lastly, Dr. Lori Drumm worked as a leader to apply Opioid Safety Initiatives to help with the Opioid Epidemic. She continues to work with leaders in Washington, DC to ensure that physicians are able to apply opioid safety measures, unhindered, in order to protect the community from unintentional overdose.
Dr. Lori Drumm relocated to Deer Lodge with her supportive husband, Mark, originally from Cleveland, Ohio. They look forward to learning how to fly fish and target shoot in the near future.