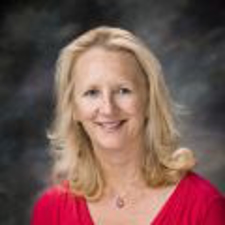 Adena Carter, PT
Specialties:
Physical Therapy
Bio:
Adena is a New Zealand trained Physical Therapist who graduated in 1990 from Auckland Technical Institute.
Adena was born and raised in Palmerston North, New Zealand, the sister City to Missoula.
In 1996 she accepted a position at South Suburban Hospital in South Chicago. Travel was one of her passions, so she jumped at the opportunity to move to the USA as she could continue to grow as a therapist.
Later in 1996 Adena met her future to be husband Scott, camping in the desert in Sedona, Arizona. Scott is a native Montanan. It is through his roots that they eventually settled in Montana.
In the time that Adena has been in the USA she has worked in Indiana, Colorado, Wyoming and Montana along with Illinois.
Adena's work experience included providing pediatric therapy in a school environment, running a small outpatient clinic, nursing home services, inpatient and outpatient therapy in a hospital setting.
Adena is an active member of the Montana Physical Therapy Association. She currently is on the board of directors serving on the Nominating committee.
She is passionate about her work with pediatric clientele. She has pursued learning with LJ Lee with completion of the Connect Therapy series. She is interested in allopathic areas of therapy such as craniosacral therapy and Visceral Manipulation.
Her recreational interests are meditation, yoga, running, XC skiing and snowshoeing.
Of course she loves spending time with Scott and her furry buddy Tango whenever possible.